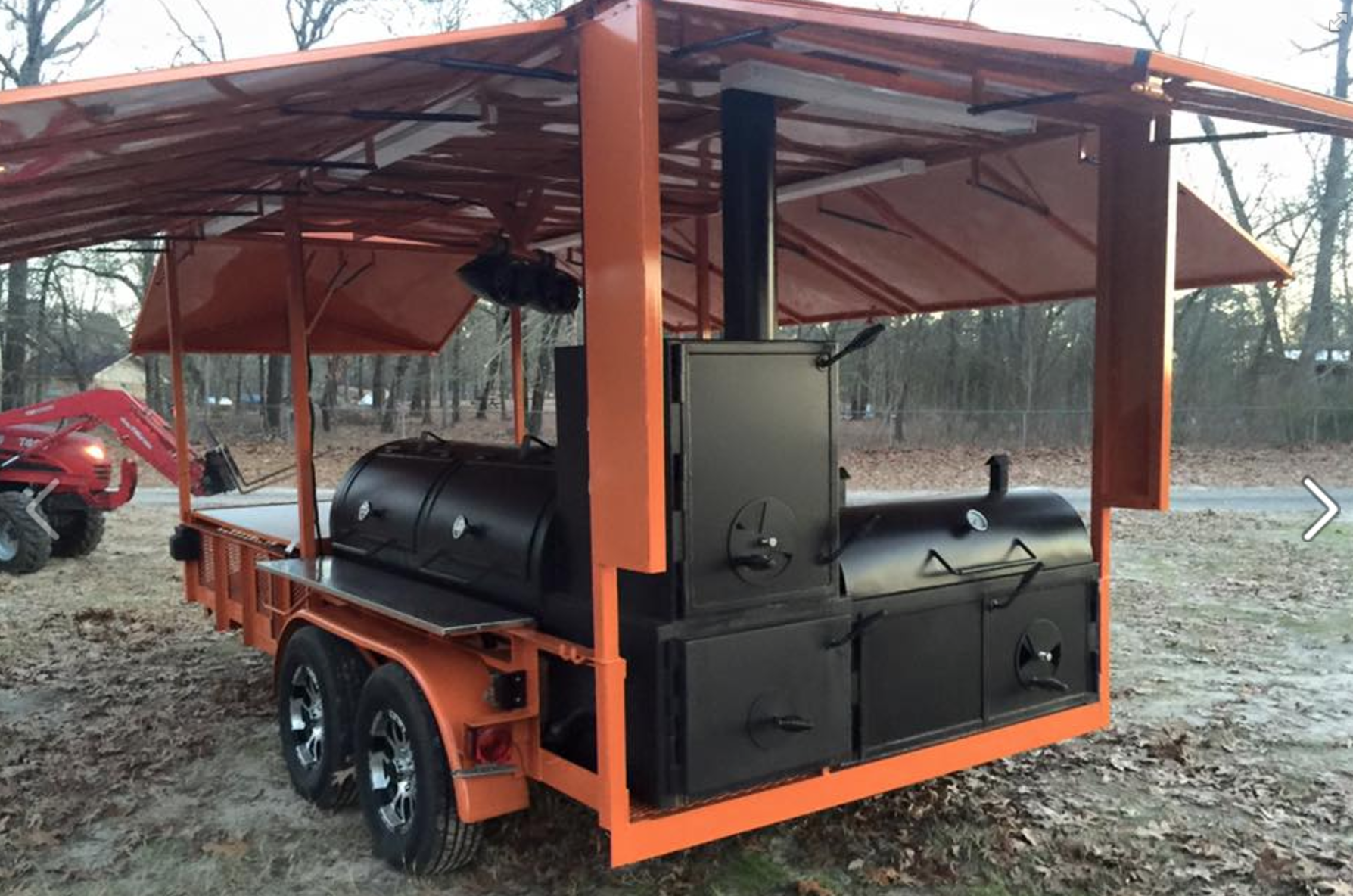 ARBOB (Arkansas Band of Brothers) is a Non-Profit, Mens Ministry, seeking to raise funds for the purchase of a BBQ Trailer.
The way to a mans heart is through the stomach, so what better way to reach men than smoked BBQ?!!
The picture you see is our dream goal, but we also have various other smoker models at $8,000 and $15,000 depending on funds raised.
We will utilize the trailer at our weekend events held each spring and fall, (About 75-90 men each camp), along with each monthly gathering and random ministry outreach events held at other church mens groups and community events to raise awareness of our events.
We are fishers for men! We have been doing this for over 8 years and this fall we will host our 10th camp. We are viewed by 3-5K men through our efforts each year at our events and outreach opportunities.
Help us reach men who are all called to lead. Thank you and we look forward to seeing you or your men at our next event. You don't want to miss it.
Please view our website to see more information on our mission and our hearts to recover what has been stolen....the heart of a men.
Also Connect With Me Here:
---
Post your prayer for this project
Gerrit Gerritsen

about 1 year ago

I pray this outreach exposes those men who are unaware of the battle that rages on around them. That their eyes will be trained to see the attacks of the devil to "steal, kill and destroy"(John 10:10) their lives. The second part of that verse is powerful in that Christ came to bring life and a life more abundant. That is the freedom we all must fight for. I pray that each life touched by this outreach awaken and find others to encourage a "brotherhood" of understanding and support.

Thank you