LIVING WATER CAFE - A Multi-Purpose Outreach Vehicle
A project by Madeleine Jomolca
Faith, Outreach, food, Events, Live, Broadcasting, Music, Arts, Evangelism, Community
Sometime in 2005, approximately one year after I accepted Christ as my Lord and Savior, I was immediately propelled into action and became very active in volunteerism as well as developing a non-profit and other outreach ministry, one of which was Living Water Café, a concept which originated not only from Scripture – John 7:37, but also from the combination of past experiences and background within the Miami nightlife… the good, the bad, and the staggering.
In 2009 -2010, after, admittedly, what I felt was not much planning, I, along with an extraordinary group of people (volunteers, artists, friends and family) decided it was time to set things in motion and entered into a temporary agreement with the owner of of a Coral Gables establishment, for the right to use a portion of the restaurant bar area to hold weekly events… i.e. "Living Water Café".
~~LIVING WATER CAME TO LIFE! - and the reception was incredibly overwhelming!~~
On the last day, the climax of the festival, Jesus stood and shouted to the crowds, "Anyone who is thirsty may come to me and drink… 'Out of his heart will flow rivers of living water."! ~John 7:37-38
Today, the embers of this vision burn as brightly as they did when God ignited it and Living Water Café, rightfully nested under "Firm Believers, Inc"; the concept and vision has evolved into a more diverse and impacting ministry and project. With a newly -launched funding campaign in progress, LWC will be a dynamically, diverse 'ON-THE-MOVE" ministry that will truly live up to and out Matthew 28:19 – "Therefore go and make disciples of all nations, baptizing them in the Father, the son, and the Holy Spirit and teaching them everything I [Christ] have commanded you".
While firm Believers, Inc is the legal filing name of the entity, this campaign's title for all intents and purposes was derived from our primary outreach "Living Water Café" – an on-the-go production vehicle, (see below) and is divided into
Faith Broadcasting
Events
Feed Miami Food Truck
Community Outreach & Evangelism
Fitness/Wellness Outreach
Music Production (near future)
*Note: Vehicle design was created on van and freight truck (below), Actual vehicle will be an RV/Winnebago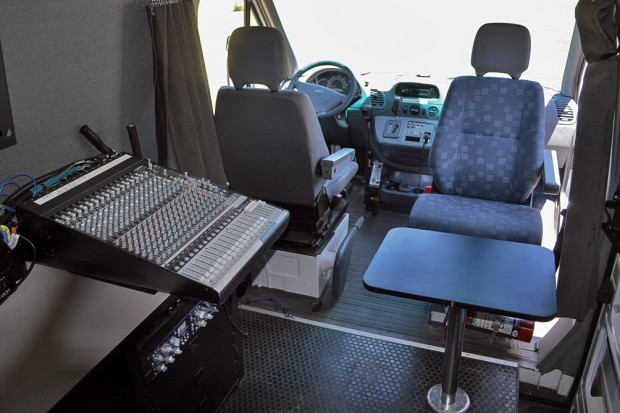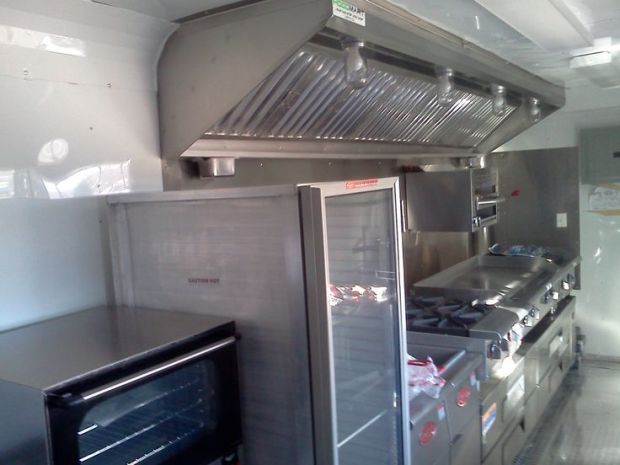 (Our mission is to spread the love of God, using every means, avenue and platform available)
The out-pour of well-wishes, inquiries -> "popular demand" has been pleasantly overwhelming... Thank you.
We now ask that YOU join us in bringing this vision and mission to fruition.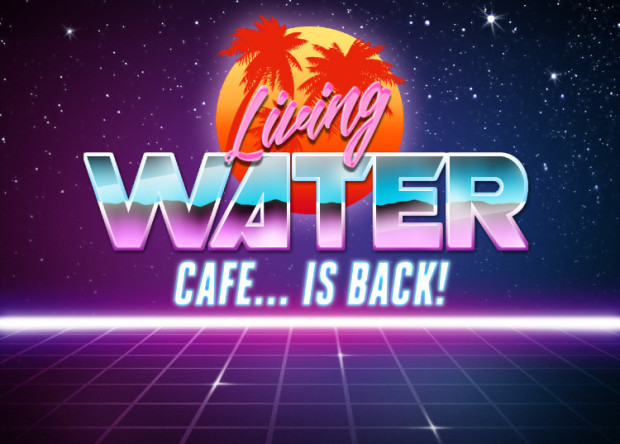 God bless you!
Also Connect With Me Here:
---
Post your prayer for this project
Madeleine Jomolca

over 1 year ago

Songs: Mark 10 v 27 – (1) He makes impossibility possible

(2) Our God can do all things

We Thank You Lord, for You alone are the author and finisher of your faith.

We sing and plead the blood, the blood of Jesus.

O! Lord, let the four winds of the earth begin to blow in FAVOUR, PROVISIONS, GOOD WORKERS/VOLUNTEERS, RESOURCES into this project/ministry in Jesus' name.

3. Every conspiracy of Hell against this project/ministry, scatter in Jesus' name.

4. Every foundational entanglement responsible for failed and delayed project/ministry in our lives, be destroyed in Jesus' name.

5. Any strange Altar resisting the progress of this project/ministry, scatter by fire now in Jesus' name.

6. Network of environmental occultism against this project/ministry, scatter now in Jesus' name.

7. Spirits of stagnation, slow progress, abandonment against this project/ministry, we bind and cast you away in Jesus' name.

8. Progress stopping policies, decrees, oaths against this project/ministry, physically and spiritually, be cancelled by the blood of Jesus, in Jesus' name.

9. Challengers of this project/ministry, be removed and cast aside in Jesus' name...

10. O! Lord empower this project/ministry to grow and prosper in Jesus name (Ezra 5 v 1 – 8)

11. This project/ministry will not stop but will strengthen to glorify the Lord in Jesus' name.

12. Enemies monitoring this project/ministry, paralyze and dry up in Jesus' name.

13. This project/ministry arise and shine in Jesus' name.

– Attract resources and finances in Jesus' name.

– Gain unusual speed in Jesus' name.

– Reject the voice of abandonment in Jesus' name.

– Attract ordained helpers in Jesus' name

– Receive grace and fresh anointing in Jesus' name.

– Be surrounded with the wall of fire in Jesus' name.

– Receive the light of God in Jesus' name.

– Be completed to the glory of God in Jesus' name.




MAY ALL THE GLORY BE TO GOD!