Join The Family: Top Bible Apps for Kids
A project by Toni
Some of the MOST Engaging and MOST downloaded Bible Apps for Kids in the App Store needs your support.
Families, ministers, teachers, and ALOT of kids worldwide have made our Bible Apps for Kids top ranking sellers on the App Store. We have time and time again responded to the overwhelming requests for Bible Apps with books, movies, prayers and games that can serve both the youngest to the eldest of children.
Our dedicated Appmasters, the same team of 20 years needs your support to continue engaging kids with the Bible with fun and faithful apps. We want you to join and empower us to do even greater things for all children. Join our Family!
The Scoop
We love and are passionate about developing good sound biblical content that is fun and engaging; but reality is that it does take a good amount of resources to get it done. 20 years ago we started down this journey by delivering content through CD-ROM and DVD into bookstores. Then the Internet came around and we quickly adapted, and reinvested to meet the demands of growing families who needed fresh content presented in a manner that resonated with today's generation.
Its amazing what the Lord has done and how He's used our apps to strongly influence children's gaming experience in one of the most popular market places; the App Store!
We want you to share in the experience of positively influencing our youth through apps. It's our intent and goal to keep developing even better overall Bible based content for your families. We also feel its important to continue creating Christian content in the App Store but yet not stop there. We feel the call to offer all our Christian apps in many other platforms.
The vision is that if each of you (all 5 million+ of you) who have downloaded and enjoyed our apps could partner with us we could be empowered to do even greater things to have a strong influence for Christ.
We've put all our trust on the Lord, and are excited about what is to come, we've always believed in giving you and your families "great value" in our products even through the free versions of our apps.
So How Can You Help? We are so glad you asked. :)
First of all, here is what we do have to continue this journey: we have the right team, the right experience and equipment to keep creating creating new fresh christian content. We just need a small push which can make a difference as we start the year. Its's not much really, we just need a little push so we can cotinue working hard for Christ. :)
Help us raise $5000.00, that will go towards the development of more great christian apps.
You can also help us by right now by clicking on the Facebook, Twitter and Email buttons above to share our campaign link with your friends. :)
Who's Excited About Our apps?
Our happy users have said a lot about our Bible based apps. We've had over 5,000,000 downloads to date!! They are just loving them:
Excellent, favorite app!! This app has Bible stories, games and puzzles that children of all ages will enjoy. The stories are very close to the Biblical text. The illustrations are great and the games and puzzles are quite imaginative. The children use this app for thirty to sixty minutes at a time, its so creative. We love it! Thank you! Please continue developing this ministry.
Awesome app! I'm not one for leaving a review, but I LOVE this app for my kids! Not only are my kids learning the Bible, but the youth at my church are too! Being a pastor, I look for apps that are not only educational, but apps that have sound Biblical teachings for my children as well. I do think some of the "panels" are a little advanced for 6 year olds and under. I look forward to seeing more apps like this in the very near future!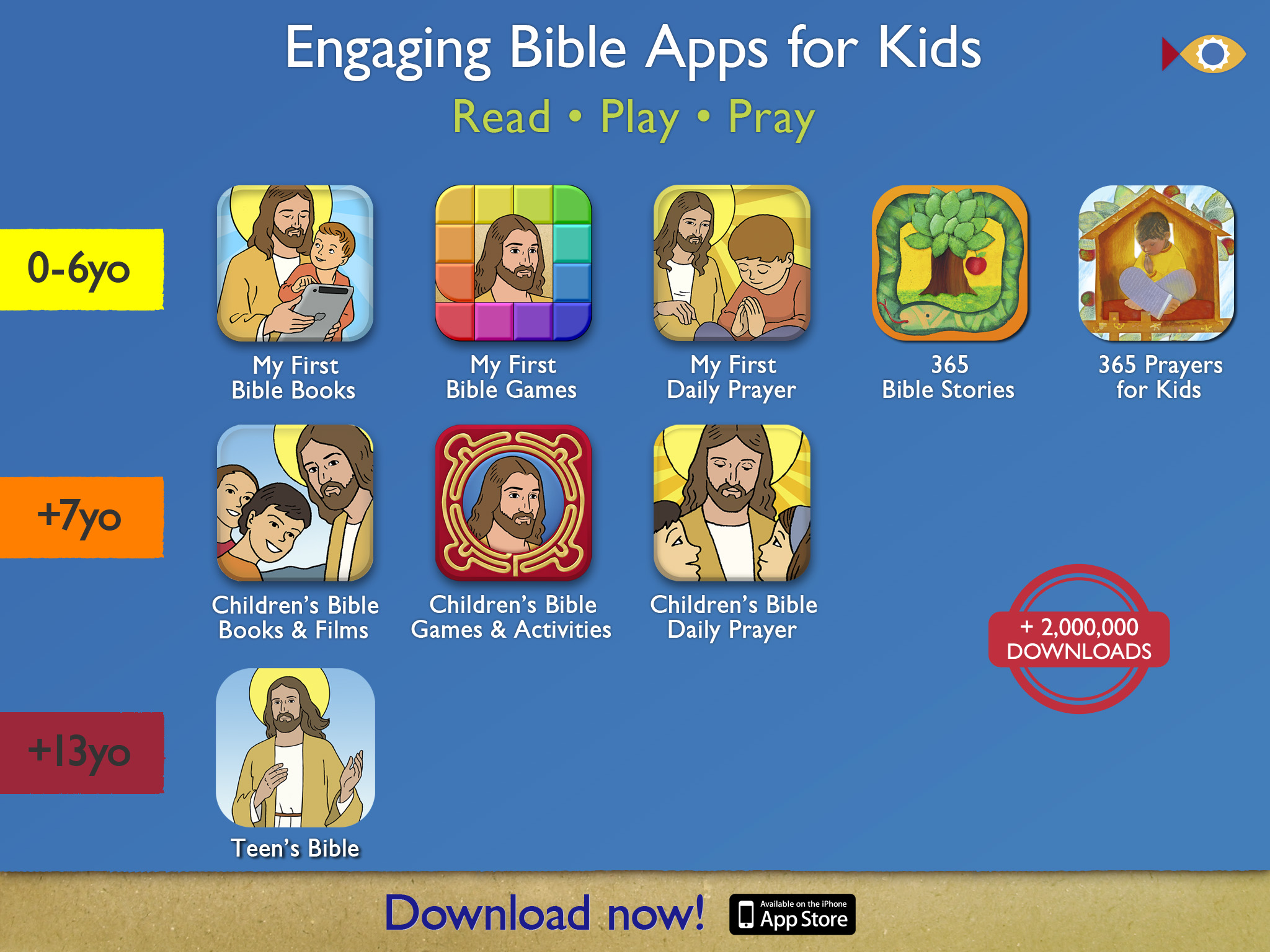 App Specifications
Platforms:

iOS (iPad, iPhone, & iPod Touch). Fully mobile!

Content:

Bible Apps for Kids to read, pray and play

Age range:

We have apps specifically designed for 0-6 years, 6 - 12 years old and teenagers.

Languages:

English, Spanish, Portuguese, French, Italian, German, and Catalan

Denominations:

the contents are strictly Bible based and non-denominational
Bible Apps for Kids

My First Bible Games & Activities (0 - 6 yo.) app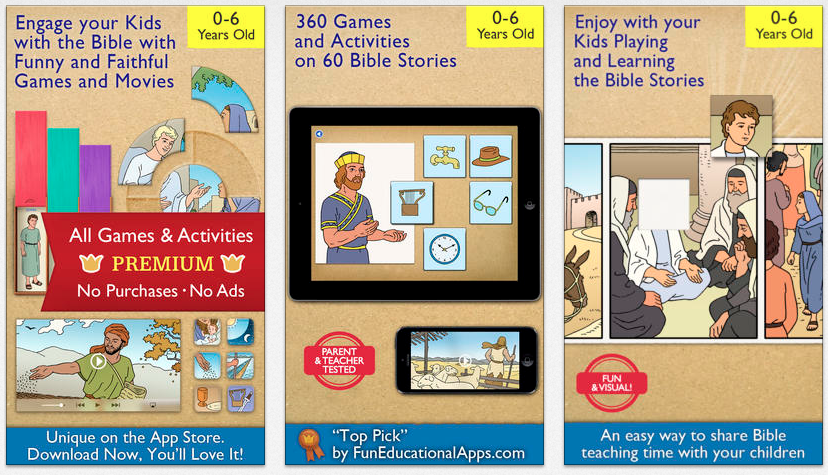 Children's Bible Games and Activities (+7 yo.) app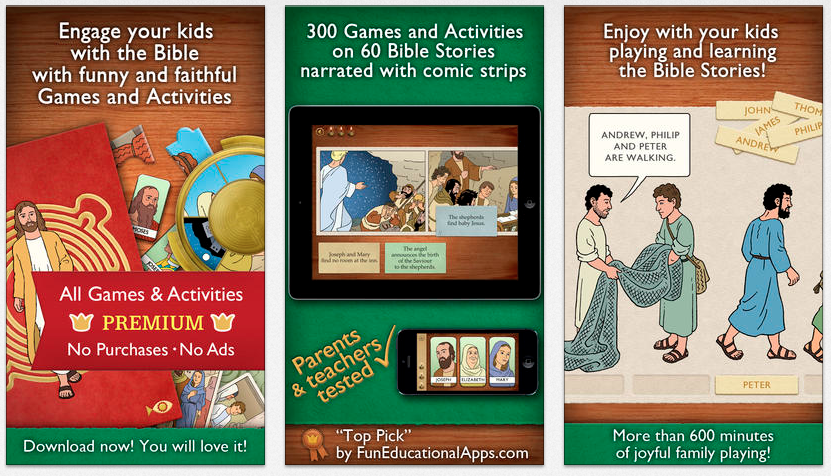 My First Bible (0 - 6 yo.) app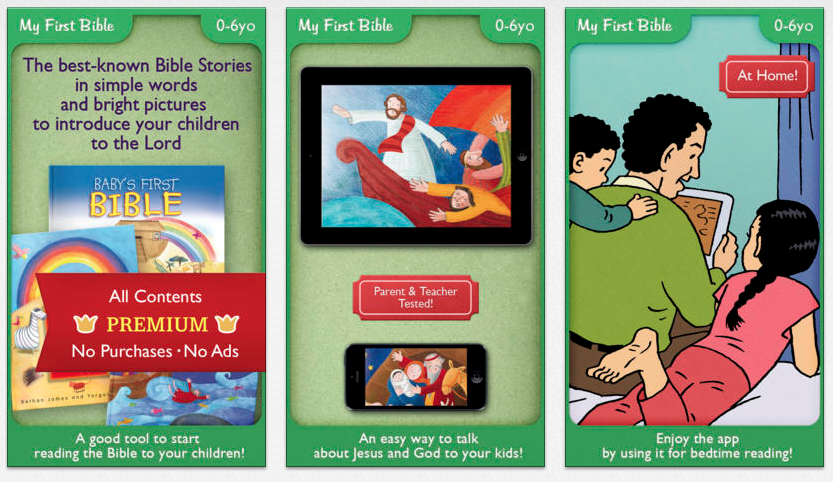 Children's Bible (+7 yo.) app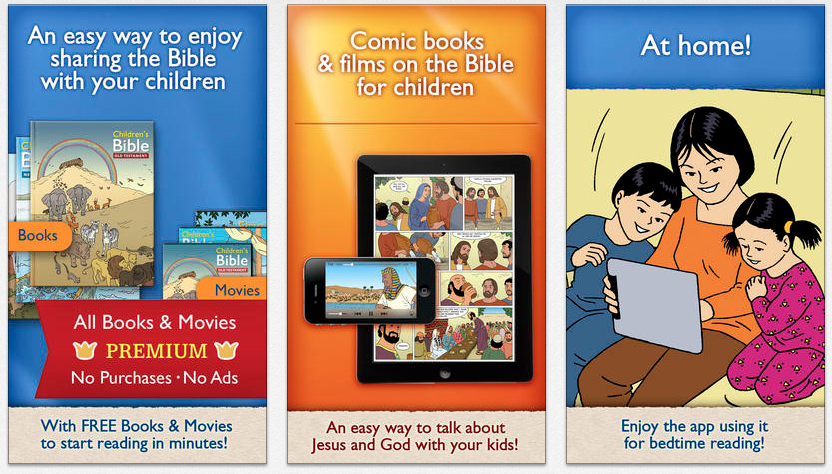 Teen's Bible (+13 yo.) app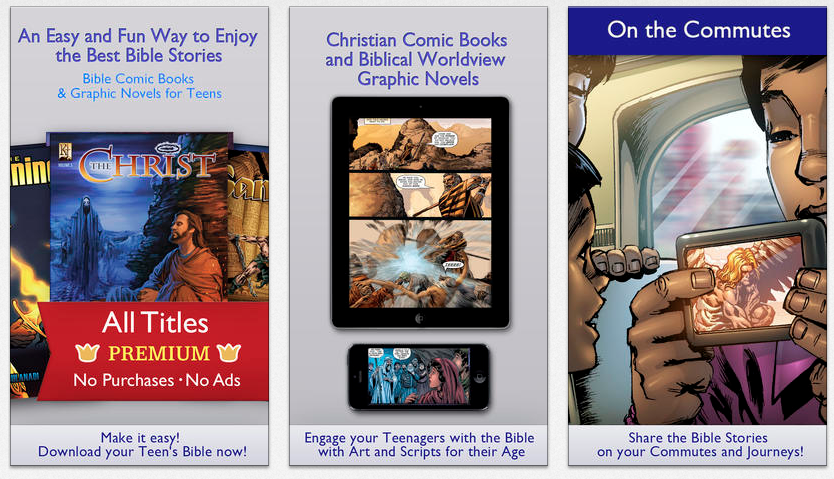 Children's Bible Daily Prayer (+7 yo.) app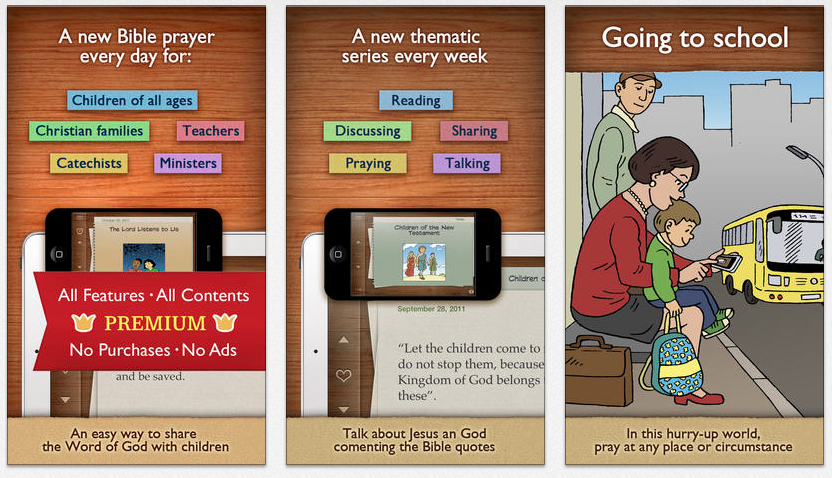 My First Daily Prayer (0 - 6 yo.) app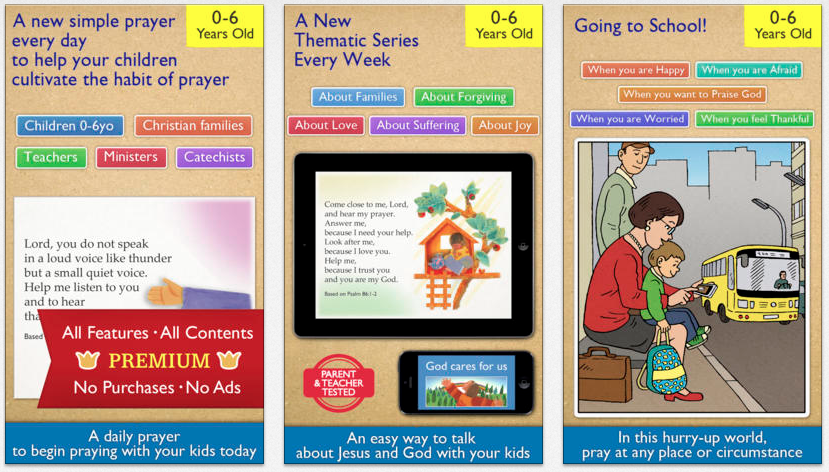 365 Bible Stories (0 - 6 yo.) app
​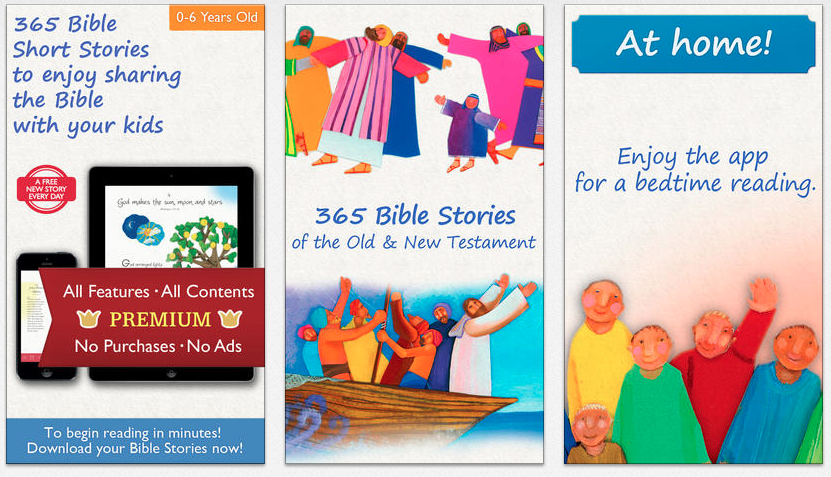 I'm Giving YOU Rewards!!
You will receive exclusive rewards ONLY available during the time frame for this campaign. Jump on it and tell all those who could benefit! Take a look at the full list below. It's our way of saying, 'THANK YOU"!!

$5 - Engage The Little Ones - (Retail Value: $6.99)

$5 - Don't Leave Out Your Older Kids - (Retail Value: $6.99)

$7 - Both Sets Of Kids Will Be Happy - (Retail Value: $13.98)


$10 - Your Younger Kids Will Love The Bible - (Retail Value: $14.99)

$10 - Your Older Kids Will Also Love The Bible - (Retail Value: $19.99)

$15 - Get All Your Kids To Love The Bible - (Retail Value: $49.97)



$19 - Your Kids Will "Really" Love You - (Retail Value: $63.95)





$25 - Become the Official "Hero" of the Family - (Retail Value: $72.92)







Just as the church is just one body, BCNmultimedia is one member trying to make disciples of Jesus through the gifts our Lord has given us. This is why we will continue to create interactive, fun, and faith-nurturing Bible apps for kids on mobile devices. If you want to collaborate with the Lord, helping us in our mission, it will become your mission too!
...THANK YOU FOR YOUR SUPPORT!!
Also Connect With Me Here:
---
Post your prayer for this project
Anonymous supporter

2014-02-25 08:17:03 -0800

Anonymous supporter

2014-02-25 08:14:52 -0800

Anonymous supporter

2014-02-25 08:11:23 -0800

Anonymous supporter

2014-02-25 08:04:21 -0800

Anonymous supporter

2014-02-25 08:00:12 -0800