Hope for the World Ministries
A project by Brian Bensching
Christian, witnessing, Baptist, Nondenominational, Helping, the, poor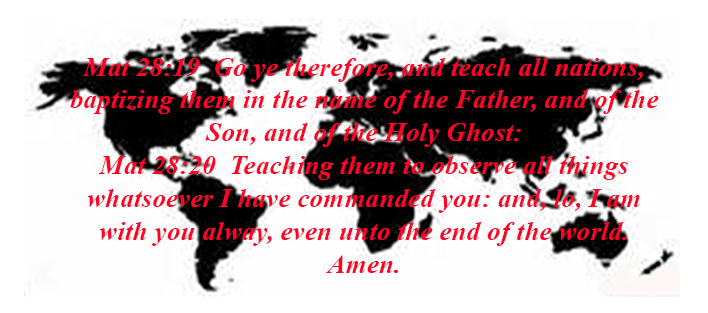 We are currently seeking funds to expand our outreach. The funds will be used to purchase a new phone system, website and host, office supplies, outreach materials and office space. Any amount will help. Thank you all for your support.
We bring HOPE to the lost and KNOWLEDGE to those who need to grow in Christ. Jesus was the Good Shepherd and we are His sheep. Hope For The World Ministries is based on the Greatest Commandment in John 13:34 A new commandment I give unto you, That ye love one another; as I have loved you, that ye also love one another. The purpose of the Hope For The World Ministries shall be to provide people with the knowledge of the Gospel of Jesus Christ and to fulfill the Great commission of Matthew 28:19 Go ye therefore, and teach all nations, baptizing them in the name of the Father, and of the Son, and of the Holy Ghost: Matthew 28:20 Teaching them to observe all things whatsoever I have commanded you: and, lo, I am with you alway, even unto the end of the world and to spread love throughout the world as commanded by Jesus Christ.
We fulfill our mission statement by carrying out the following ministry goals:
Spread the Good news of Jesus Christ and to reach people with the Gospel as effectively and efficiently as possible. Develop meaningful outreach activities that demonstrate God's grace in word and deed. We use our spiritual gifts to live out the gospel in our church, community and world so that many may believe.

Online Ministry and study tools.

Educating the body of Christ so they have a deeper knowledge of Jesus and His doctrine. Promote Biblical discipleship that offers foundational scriptural teaching. We call each other to understanding, commitment, and growth that reflects Christ in our lives and the lives of those we are teaching.

To strengthen the faith of Christians.

Helping those in need by providing the things they need whether it be food or items they may need.

On the street ministry to the homeless which includes visits, preaching, soul-winning, and more.
Also Connect With Me Here:
---
Post your prayer for this project
Brian Bensching

almost 4 years ago

Lord I come to you now to thank you for this opportunity. I thank you for those that stand beside this ministry and for those that have helped it so far. I ask that you please bless those that come forward to help Hope for the World Ministries and please keep it on there hearts and minds to help promote the ministry. Have mercy upon them and their families. I pray and ask these things in the name of our Lord and Savior Jesus Christ. Amen.