Faith Without Borders
A project by Jeremy Woods
Ministry, Missions, Christian, Prayer, Non-fiction, Book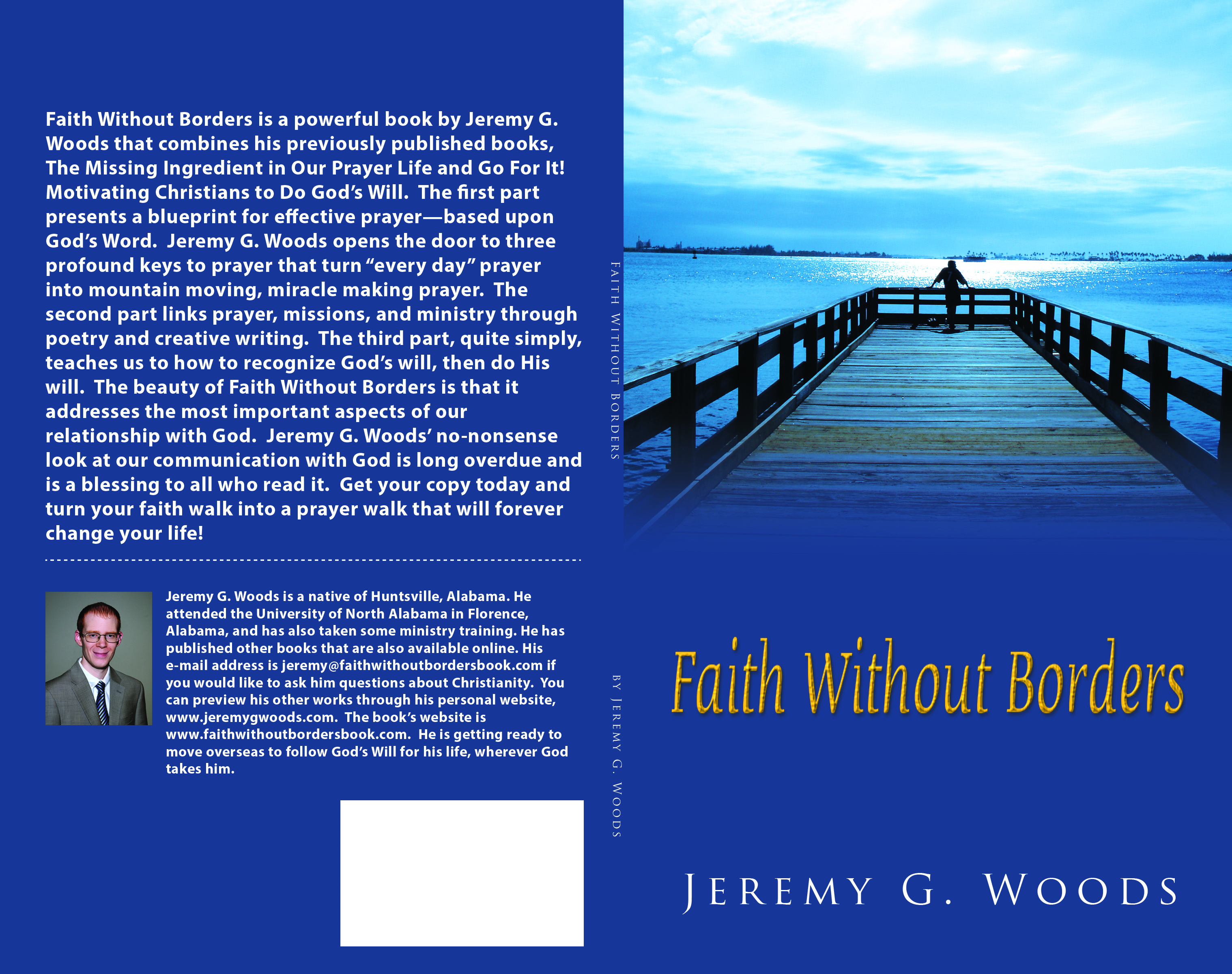 Thank you for your interest in helping to fund my project. The publisher is providing marketing for my book; however, there is a cost on my part for purchasing the books for the book signings. Therefore, your funding for my book is a very important factor in my decision to republish the book through a professional book publisher. Thank you in advance for what you will do.
Also Connect With Me Here:
---
Post your prayer for this project
Jeremy Woods

almost 4 years ago

Please pray for the funding to come through so I am able to publish this book without a financial burden. I am a missionary about to be sent out overseas, and I am currently on a missionary's salary. I hope and pray that this book will get more people interested in missions.